And neither do we
'But it is true,' he said; 'and you must not be rude to your elders.' He looked at her for a moment and, with satisfaction, identified her as a newcomer whose name he could remember. 'You're Anna, aren't you? Why do you say it isn't true?'
Anna trembled slightly. She had made her protest without thinking and had landed herself, she now realized, in an argument with someone whose authority she could not hope to defy. I desperately hoped she would sit down; apologize or not, but sit down. The thought of our being the centre of a scene was terrifying. But I dared not say anything to Anna, not even pluck her sleeve. I sat beside her, concentrating on being as small as possible.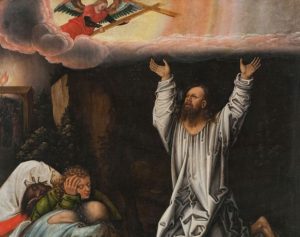 Sometimes, rarely, Anna stammered, and she did now. 'You don't know anything about Jews. They are j-just as good as Christians.' She paused. 'M-My Dadda's a Jew. He isn't like you said.'
'Then you must be a half-Jew,' the teacher said. His gaze went back briefly to his family, as though to inform them that this was an interesting development to which they would do well to attend, and then returned to Anna. 'Does your father know that you have come here, to this Sunday School?'
'Yes. Of course he knows.'
The teacher smiled. 'Then he can't be a practising Jew, can he? And if he isn't a practising Jew, then he isn't the kind of Jew I was talking about; the kind that Christ preached to and that rejected and crucified Him. Tell me, Anna, does your father go to the synagogue at all?'
The adult blandness confused and defeated her; but it stiffened her at the same time. I saw her fist clench.
'No. He doesn't go to anything. He doesn't believe in God.'
There was a horrified gasp, fortissimo from the front row, that chilled me with the positiveness of its disapproval. Anna surveyed everything, the children and the teacher and all the paraphernalia of the chapel. 'And neither do we,' she added. 'Come along, David.'